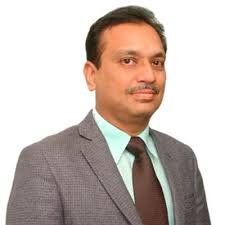 Devdas Chhotray has survived tectonic shifts in Odia living and thinking and yet has remained unfazed. Because his language is one of positivity and celebrations, primarily and quite intrinsically. We need to realise the effect of his work and not his work only. His lexicon in Odia from 'nai tutha' (ନଈ ତୁଠ) or 'golapi chithi' (ଗୋଲାପି ଚିଠି) which might sound retro romance now, was liberating romance, much ahead of his times. Urbane and a sophisticate, Devdas finds solace in that romance in the hinterlands of Odisha, which he juxtaposes in urban Odisha. He has come out of Cuttack, travelled far and wide, but Cuttack has not exited him. It cannot. Being the son of Gopal Chhotray, student times in the colourful Ravenshaw college, early induction into the laboratory of Akshaya Mohanty, the attention he got as a young, donnish and yet a romantic writer is perhaps stuff dreams are made of, anywhere and more so in Odisha of the 60's. He never lost his balance with the early celebrityhood in his life and probably that is why his everlasting composure. Master storyteller, he captivates with his simplicity in prose, poetry, screenplay, lyrics. We know that he rescued Odia literature from the clutches of pedantic, obfuscate and complicated expressionism.
He simplifies because he writes from his heart. A more head ruled bouquet could have landed a few more awards on his well-appointed study. That might have perched him at the "supposedly high table" of Odia literature. Much before the coronation, he was already the darling in every corner of the state and the diaspora. Quite akin to the journey of his senior guide, Akshaya Mohanty – they both lived in every Odia and less at Rabindra Mandap. Some geniuses are not meant to be award savvy.
Devdas Chhotray has made Odia literature fluid and flowing. He is the changemaker and a quiet, non rabid that too. Hence his style has never gone out of fashion. Youngsters love him. Mamta, a young IT professional in USA and my friend sends video messages with his (lyrics) songs because she says that she can 'connect' with him. Otherwise many like her would never attempt to identify with Odia literature. Here is a litterateur whose work does not stagnate or intimidate. Odisha Sahitya Academy award for a maverick, bold, culture changemaker would certainly open doors for more experimentation. Odia intellectualism, across fields, warrants freshness in approach and mindset. It is now an existential issue.
So original is his craft that he hardly uses his professional title (IAS) as a support to seek legitimacy as a thinker. This is a rarity. He is known as what he is – Devdas Chhotray, and that is enough. His fans across geographies notice this and get even more awed.
The creator of 'Nila Saraswati', 'Mallika', 'Lal Machcha', 'Hati saja kara' and obviously 'Rama ku maribara panchati upaya' has stood firm in a literary firmament which strangely endorses priggish trends many times and to date. He is undaunted because he has no feud, is disarmingly original in thinking, is diverse in his taste and is tremendously futuristic. That is why he is 'tomorrow's litterateur'.
GenZ cannot escape the Devdas effect. He is the culture changemaker of our times – subtle, genteel, and unmistakably powerful.